Find The Perfect Home For You
Bel-Air Residences showcases modern zen-inspired homes designed to combine that benefits of city living in a relaxed setting. The Modern Zen-Inspired homes comprises of five house models – Athena, Alexandra, Samantha, Selene, and Andrea.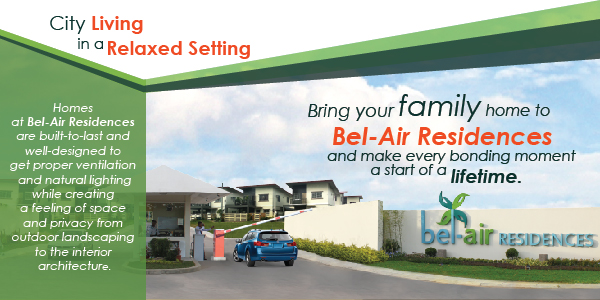 The architectural designs maximize the liveable areas for a homey and spacious feel with an eye to functionality, while allowing creative interiors.
Each home is built-to-last and well-designed to get proper ventilation and natural lighting while creating a feeling of space and privacy. Homes at Bel-Air Residences Lipa are designed uniquely to cater to the varying lifestyle needs of every family.
The

Athena

home offers larger plots and generous living spaces. It exhibits the elegance of a home with a high ceiling and an extended balcony . Truly, a lifestyle that suits large family.

The

Alexandra

home offers more room to grow into with a family area that is perfect for nurturing families and relationships.

A home that combines the practicalities that every family needs. The

Samantha

home is crafted to enhance family's living experience where every corner at home holds privacy and comfort.

The

Selene

home is a Single Attached home. You can never go wrong a house and lot that is a beauty to see on the outside and the inside.

The

Andrea

home is a duplex unit that is best for starting families.